Forget Back To The Future and comparing its vision of 2015 with reality, because from watches and wearables to in-car technology, the James Bond films have been correctly guessing the future for over 50 years.
(The movie's international premiere is Nov 5. Scroll down to find out how you can watch Spectre a day before it opens in Malaysia!)
OK, an ejector seat probably isn't on the options list, even at companies like Rolls-Royce that pride themselves on meeting bespoke requests, but GPS navigation, an in-car phone and integrated fridges perfect for chilling a bottle of Bollinger certainly are. Bond's been taking the first two for granted since he got behind the wheel of his DB5 in 1964's Goldfinger and revealed the third in the same car while racing a Ferrari around Monaco in Goldeneye in 1995.
Likewise, the debonair spy has been enjoying the benefits of a full head-up display since 1987 (the tricked-out Aston Martin V8 of The Living Daylights) and being able to control most of his BMW's features via a smartphone since 1997's Tomorrow Never Dies – two features the latest real-world BMW 7 series, launched this July, boasts as standard.
Even the amphibious car, the Lotus Esprit, that wowed cinema-going audiences in 1977's The Spy Who Loved Me now has its real-world contemporaries in the form of the Gibbs Aquada and the Rinspeed Splash Hydrofoil Car.
Incidentally, although just a prop, the actual Lotus from the film was recently bought for $500,000 by none other than Tesla CEO Elon Musk who plans to convert it into a real-life amphibious plug-in electric vehicle.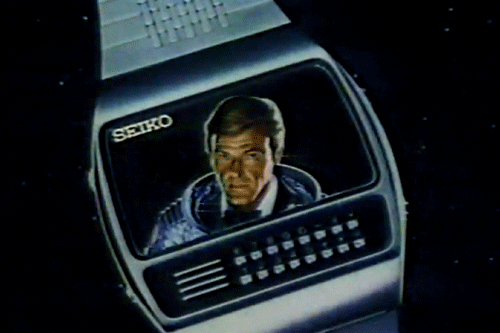 As well as smart cars, Bond can also lay claim to popularizing the smartwatch. His Breitling in Thunderball (1965) concealed a Geiger counter.
And by 1973 he'd advanced to a Rolex with an integrated saw and high-powered magnet.
By 1976 his watch could send and receive text notifications and in 1983's Octopussy his Seiko could stream live colour TV.
By the time Pierce Brosnan took over the mantle in 1995, features had moved onto laser cutters, grappling hooks and an integrated remote-controlled grenade. Things that might not be making it onto the Apple Watch for several generations.
But he hasn't stopped at watches.
Over the years, Bond has worn rings that can take photos, shatter unbreakable glass, or cheat the jackpot out of a Vegas gambling machine, and he has also used augmented reality glasses to see through tinted windows and to see who in a casino is armed and with what. – AFP Relaxnews
---
Last chance to watch Spectre before it premieres! 
Star2.com, in collaboration with Sony Pictures (Malaysia), is giving you a chance to watch Spectre one day before its Malaysian premiere, for free!
All you need to do is to Like our Facebook page and watch out for your chance to answer some simple questions when they pop up on our FB. The first few who get it right can win a pair of tickets to a special screening coming Wednesday.
This contest will end today, Nov 2!
So, stay updated with us via the Star2.com Facebook page as well as on Twitter (follow us: @Star2dotcom). We may give you a heads up before the contest starts.
The Star2.com/Spectre contest is open to all Malaysians aged 18 and above. This screening is on Nov 4 and will ONLY be held at GSC Tropicana Mall in Petaling Jaya, Selangor.